cherry Rain on olive Sand
December 27, 2009
the Sand was cold,
for it was night.
she was all alone,
with no one to care for her.

then the Sun rose.
his arms out stretched.
the Sand took the invitation,
for she would no longer freeze.

the Sun's long fingers
tickled the yellow Sand.
the Sand laughed,
and the two of them played.

the Sun became hot.
wanting more fun.
he began to burn the
surface of the Sand.

the Sand became uncomfortable.
she only wanted his warm friendly hug.
but the Sand has no
mouth to speak of her pain.

the Sun continued,
for to him this was all fun and games.
he reached into her brain,
and burned her mind with this memory of pain.

the Clouds came.
the Sand became lost her
lovely yellow pigment.
replacing it with a dull olive.

the Sun began to set.
giving off a brilliant display of color.
joking as it went,
leaving behind a scar in the Clouds.

the Clouds brought Rain.
the scar fresh from the set Sun,
died it a cherry red.

the cherries dripped onto the olives.
they were once smooth and clean.
now cracked and soiled with the red die.

cherry Rain on olive Sand.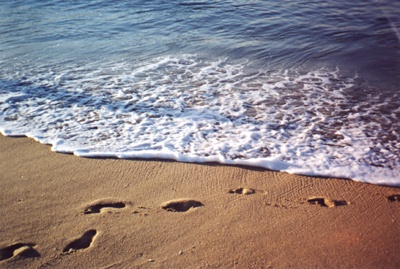 © Daniel M., Phoenix, AZ