Two Poems about being alone and darkness
January 18, 2010
Falling
Falling, spinning, alone
In to the darkness that engulfs me wherever I go.
Falling, spinning, so alone, into the darkness all alone.

The darkness that enshrouds us all

The darkness covers our hearts
Takes over our lives with depression, anxiety, a feeling that you're worthless
The darkness is controlling it loves, power, depression, making people feel like they are worthless, an annoyance, and that they should kill themselves
The darkness enshrouds all.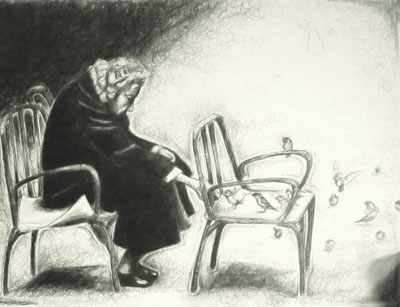 © Anna P., Poulsbo, WA