The True Cancer
January 4, 2010
The True Cancer

Would you love me more if I was dying?
It's a concept I often speculate.
Yes with pain and tears in my eyes.
If I had moments left of life would you do everything you could?
Maybe, but also everything you should?
Perhaps you would accept everything I really am.
Not how you think I should be.

I know you would be more proud.
I know that you would finally realize.
But don't you know that I could leave today?
Or maybe tomorrow.
If you could comprehend, it would be different.
You would love me more.
You would take joy in my happiness.
Sadness in my sorrows.
Life in my living.

Because you don't know when I will go, you treat me the same.
But I know if I only had months, weeks, days, or moments…
Oh, the change!
How you think of me.
The shame that you left a sting.
You will have more tears than my tears.

Realize that we are all dying.
Fading on our own life cycle.
We don't know how long we have.
We can't be sure when.
Be pleased with me as I am.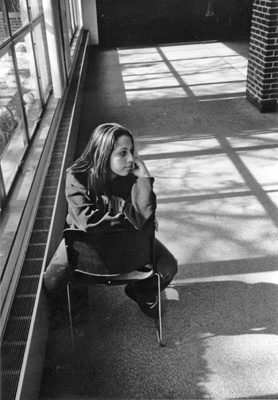 © Leighann E., Westport, MA