White Velvet
January 15, 2010
Everyday at school I see you,
talking to your friends,
I know you pretty well.
Then again I don't.
Because I don't know your life at home.
But at this point I can pretty much guess.
Because of what I've seen,
you're under a lot of pressure.
That's life for ya.

And yet even though I know you so well,
I can't form words, they're stuck in my throat.
But if I were to describe my life,
it'd be a drop of water against the whole ocean.
But perhaps a different color.
Maybe red for the blood I shed.
Or white for all the tears I've seen in my lifetime.
That's how big my love is as well.
Just a drop of colored water.

If I were to choose,
I'd rather have a lifetime to love, then to love a lifetime.
Because my love is only so big against the ocean.
And I don't want to spend my life trying to find something I may not get.

So when I look at you,I think,
don't waste your life trying to make others smile.
Because life is so pure,
it's white velvet.
Don't turn it black.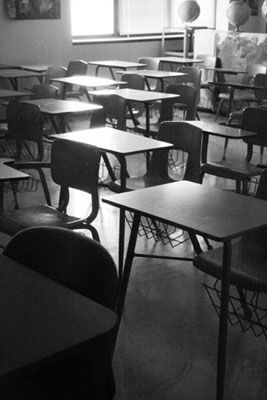 © Sean C., Princeton, IL