A Uncertain World
January 14, 2010
For once you wish you had a voice,
but in a world of them, you have no choice,
but to surrender to those above you,
and to kneel before those below you.

Fed up with painful words,
creating a place where the letters twirl,
incapable of understanding why,
you find a place to run to and hide,
everyday as the journey continues,
it is only us who decipher's on who wins and loses.

The path we walk on which may seem narrow,
enough to inspire us with sorrow,
we take to pain to be our friends,
to take part in our journey till the end,
the only thing to prevent us from the jpy we need,
in order for us to succeed,
is with a weapon of dignity we each carry in hand,
we fake daffy smiles to help us in our time of tirand.

Illogical meanings to hypocritical words,
abnormal though it may seem, they hurt.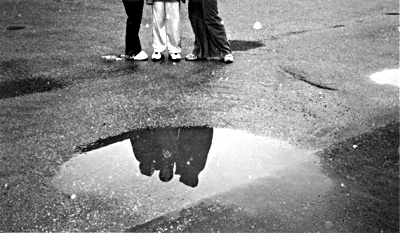 © Gary C., Pequannock, NJ