Death Aspired.
January 2, 2010
You can tell she's dying, the way her heart continues to bleed.
You can tell she's screaming in agony for a savior the way she grasps her chest, attempting to swallow, her mouth trying to form words and failing as the shock sets in.
She can tell herself she's drowning in his own problems of self doubt and pity, as he watches her killing herself slowly.
His mind, barely bringing the image of her crumpled, disfigured body to mind.
His own heart. Perfectly perfect.
Watching her gasp for breath, reaching her arms out to him, begging him to pull her out, and free her from the slow, painful, death.
His eyes, glancing in her direction, completely aware of what he's allowing her to partake in. What does he care? He had a good time.
Always letting on more than he actually felt.
"Why should I worry her?" He thought.
"Let her have her fun." He so generously inclined.
The way her eyes run over him, her cheeks stained with the salty trail of freshly cried tears.
He sits there.
Crudely.
Taking it in.
A smile on his face.
The complete enjoyment of her well-deserved suffering.
"It's her own fault." He thought, letting her slip down farther into his mind.
You could never tell by the look on his face that he once was happy.
That he once enjoyed her company and never once thought he'd let her go.
His merriment sickened her.
The adverting eyes, at the same time running them all over her.
Sure he'd be able to do better.
What would he care? She's not his problem anymore. She allowed herself to slip.
The knowledge that he had no intention of pulling her back to safety finally sinking in.
It was hopeless.
She was gone.
She understood he'd always see her through glazed eyes.
Always through a harsher light.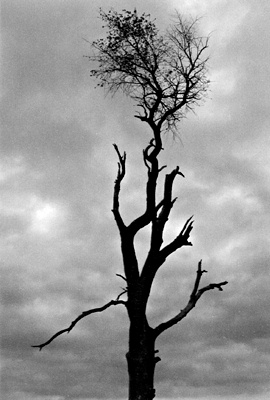 © Cassie H., Carmi, IL