Miss Triangle Face, you're such a disgrace.
January 2, 2010
Calm, cool, I drool
Walking into the room of peace, it's too fumed with air.
I cannot bare
this pain I'm living with,
Day to day, it aches.
My screams wander throughout my brain, I'm insane.
I wobble into the
Party Peculiar scene
Poofed up hair, pleather jackets, rockstar elements
I'm trapped in my own body
The legs upon my feet
Rock back and forth to the beat
Stares, icky gross faces they make
Am I doing something wrong?
I know I'm a freak
I scream inside
The terrors I hide
I make me way to the room of bath
Poor mirror, it hides as I look into it and see my broken grey glass eyes
Ouch, I hear it cracking, it's going to shatter I know it
My pointy nose reveals a triangular angular
My pointy dots are connectable
I reveal a monster, but I do not roar.
Minutes pass, I leave the gassed up air of toilet hair
Freaky faces make me sing sorrowful tunes
I'm just a Triangular looking fool
My weapon is my monster face
Yet, I'm too afraid.
Migration Station hear I come
"Oh, I'm just going to get some gum."
And the door is shut
Nothing but me and the Earth
The ground is still
I wobble
All the way back to Triangle Ville
Goodbye I say, in my head like face.
Maybe next time, I just won't even show my face.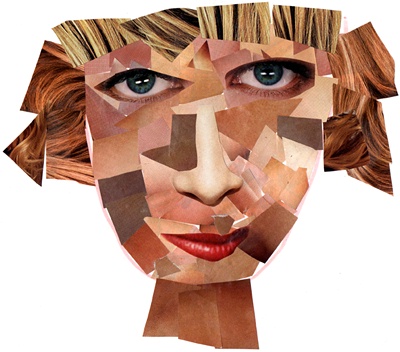 © Maghan D., Athens, AL