From life to death.
January 11, 2010
from feeling to not feeling.
from happyness to sadness.
from love to hate.
from poverty to wealth.
from lifes promises to its letdowns
from fame to shame.
from bitterness to forgiveness.
from healings to killings.
from joy to sorrow.
from newborn babes to aborted babes
from death to life.
from divorce to marriage.
from warm weather to cold weather.
from the ground to the sky.
from creation to destruction.
from lifes storms to lifes simple-ness.
from promises made to promises kept
from pleasure to pain.
from glory to fallen.
from luck to no luck.
from these things, I've come to the
realization that there is someone
out there bigger than all of us,a
greatness beyond all human compreh-
ension.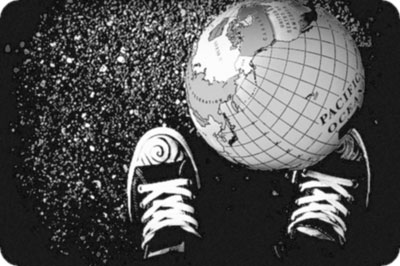 © Kailey E., Crownsville, MD