Fountain of Youth
January 10, 2010
When daylight hits horizon
see the outline of the earth,
there's a little patch of trees behind
the park next to the church
you can sit on grass for hours
look at birds and hear the sounds
put a blanket in the shade
and lay your head down on the ground.
If your tired, close your eyes,
and let the sunshine warm your face.
you can sit and dream for hours,
dream yourself a peaceful place.
you'll think of years when you were happy.
back when you were just a child.
when your feet were bare and bruised
and you ran a little wild.
back before your life was hard.
back when you were small
when you could sit on daddy's shoulders
and pretend you were so tall.
so if you ever find that patch of trees,
just behind the park.
call me up and say come on!
we'll sit there after dark.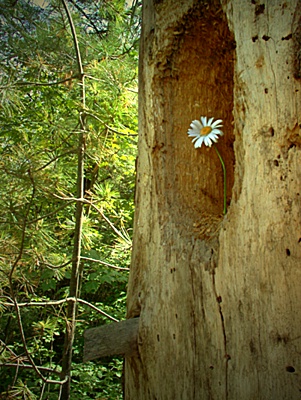 © Anna R, Sudbury, ON, Canada