Castle of Sand
January 8, 2010
The waves came crashing down
On my castle of sand
While I was stuck inside
My bubble of air was popping
Whoosh! It was gone.
Sliding, sinking, slipping
Down, down, into full despair
Tears were washing through me
And Death was soon to arrive
Death's horrible grasp had torn from me
My family and
My rugged prince charming,
Leaving my castle bare.
I let it all go
I was done, truly finished
In my final moments,
My knight came
And carried me home to
A castle of clouds.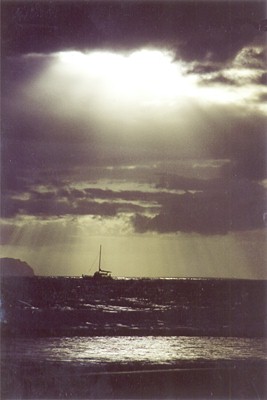 © lily H., Kekaha, HI