A Day in the Night
January 12, 2010
A day in a night for a sleepless idea
a day in a night for a forgotten memory
a day in a night for a gaping hole
a day in a night for a miserable soul.

All longing for something they cannot have
all trying to be someone they long to love
but never will, because they loath
Yet they are what they are
and they are who they are
and that is forgotten by some.

They wish to end
what once was started
so long ago,
they wish to have
what they have always wanted
even if it means walking down a dark path
of pain and misery,
because the end goal
may, just may
be worth more then everything else,
more then the struggle they went through
because the end is sometimes like that.

They will march on,
marching to the beacon of light.
that represents what they want
marching until the light
changes their life.

A sleepless idea becoming something more,
not just in someones mind
but in the world for everyone to see,
to be loved,
to be cherished,
to know the struggle was worth it in the end.

A forgotten memory becoming new
in a mind, in a life
not just in the back
but in the forefront
able to see the world
and be in the moment
once again, to understand
that life isn't just the darkness in which we are forgotten
but something more, something light, something we never truely understand
but love.
the memory will know the struggle was worth it.

A gaping hole
becoming whole
becoming part of the world
able to see past its borders
into the world.
able to see, not just the dark within
but the light around,
the hole now knows
the struggle was worth it, the darkness
was just a wind up, to emphasise how much
our goal means to us.

A miserable soul
becoming more
finding that something,
something to understand
to hold and to cherish
to know it isn't the only one
and to be understood itself
A soul, becoming something it set out to be
long ago. To know that there isnt just the pain
but more, the end goal, was worth the pain,
the blinding pain, that failed to lead the way,
only the beacon of light, the end goal, hope,
can lead our way, into something more.
The soul understands the struggle was worth it.

And so we learn
to not look at what is
but what once was
and what is hidden beneath
to know there is more
then what we see on the outside.
To understand that life is complex and long
and to live in the moment, but see outside of it.
To know that what may be now, can be changed
because if you will it,
hope will guide the way.
you are not alone, just blinded by the pain.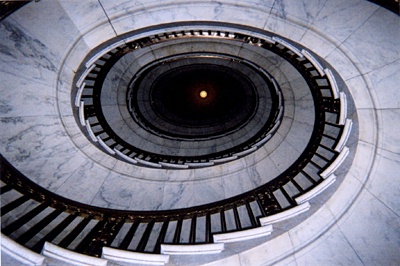 © Kyle T., St. Joseph, MO