Dancing with you
December 26, 2009
Both of us
So close by
3 blocks seems like 300 miles
Both of us

I see you all the time
Practically everyday
But its just not enough

My mind floats back to that one night
the lights
your arms
on
my waist

that was the best moment
of the whole month
I've been dozing off for the past three weeks
Hoping to make things right agian

I hope you understand
that i've forgotten how to love
I've been so caught up
I thought love was just a game
Just a game for me to mess with
Maybe the boy gets hurt, but who cares?
I thought they were all the same.
I guess not.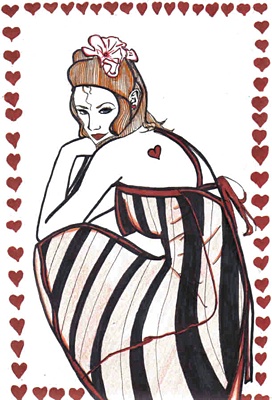 © Sara D., Aiken, SC