The Idea
December 25, 2009
Ideas hide along the bind of my pad,
Crissing and crossing-something like plaid.
Playing it out on the edge of my brain,
Something about it just doesn't seem sane.
Washing it out with the tip of your tongue,
Ideas that fall to the ground once they're wrung.
Try it out, splatter it up on the wall,
Strong ones remain, while the others do fall.
Prompting it out, with the help of some bate,
Ryming collides and it turns into fate.
Rearrange the wires and I feel just a spark,
Hurrying, I erase my remark.
My heart fills with stars and I know that I've won,
When I'm surrounded.
And all the lightbulbs are on.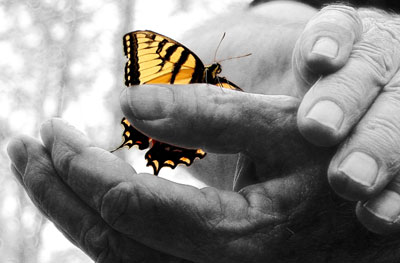 © Katie K., Macon, GA