Teenage follies
December 19, 2009
He sat there sighing, a mechanical cog
Eyes close to crying, mind in a fog
About him the windows shine in midday light.
Inside his mind is shadow blank black night.
He cried out loud, "won't you listen to me man?
I got a pain in my heart
Haven't you ever felt that passion?
Ever seen a body and want to tear it apart?"
"No," I said, "Ya got me all wrong,
I've never had a thing in my soul,
Never held any fire for long."

Now, teenage dreams belittle the thought
Of the cold world in the round
The intellectual folk drown
in world of earthly soughts
I hear him tell.
"I wish I could sell
All my fabulous insecurities
To a place for depressive antiquities
To put in the British Museum
Where all the people would see 'em
And say 'my, my what's this?
It's old and decayed
Fears about being a miss
Of being old and torn and frayed?'

The sad mechanical boy
Broken and devoid of joy
Stands in his glass cage to angrily shake
The bars of his own imaginations make
He is taken in by his young man's angst
Through the fire of false devotions
Where the dreams of childhood lie,
Pools of beautiful and joyful emotion
Dropped because they assume to be detained
By fanciful childhood from maturity great works.
Back where they started, I remain.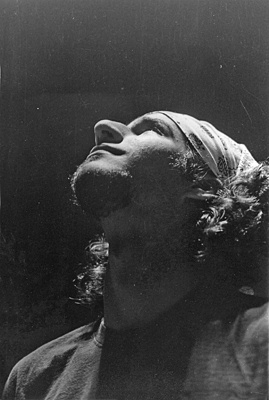 © Luke Z., Westport, MA