Science and Fiction
December 29, 2009
Everybody has their little addiction
Well I am broken up between all the science and fiction
And I broke through all the glass just to find there was more
As I cut open my hands and you open the door

So Listen.

Forgotten promises are a thing of the past
What they say is always true, nice guys finish last
And forgive me for all of my rude little interruptions
But it seems that that I can't live without your sweetened corruptions.

Now just move on with your life with no interference
Sew together all your lies, like you did your appearance
Can you see through all the anger you built up in a wall
As you ignore all your friends and you ignore all the calls

To you there is no such thing as a true connection
There's only the heartache and the love infection
Don't try to be different, you blend in like the rest
You think you'll be good, but you can't be the best

You long to be among the bringers of the shift
Where your thoughts can linger and your views can drift
But the only change you bring is the kind in your pocket
Why can't you bring the change to your heart and lock it?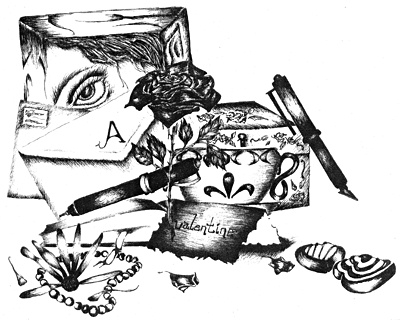 © Cara L., Cheney, WA