Everlasting Hope
December 17, 2009
Oh, surely beautiful one, wont you take me as I am?
In my eyes,
You are the enrichment of life,
The unblemished description of a wife.
You are the clouds high above,
And the waves down below.
Together, we'll put on a delightful show.
You are the wind that makes me fly,
And the drug that makes me high.
I'm addicted to your presence.
Show me your tactics of life,
And I'll show you mine.
Eternally, our love will be fine.
But when the world ceases to exist,
And society diminishes time,
Will your yearning remain prime?
Or will you shatter my heart?
Oh! Please don't let us fall apart!
All that you are is all that I need.

I'll overlook your flaws,
Just as you mine.
Your past is forgiven
I told you, we'll be fine.

Forever you'll be mine.
With that, our hearts will shine.
Every morning we'll watch the sun rise above,
As it escalates this divine love.
Oh, what a wonder feeling,
When all pain begins peeling!
This adoration for you is pure,
Only my psychotic mentality needs cure.
I'll be beside you every step of the way,
Even when the sun begins to decay and the stars rot away.
The world will be in night,
But with your smile so bright, you'll be my light.
You're mostly what I think about
But who are you?
I don't want to take this route.

I just want to kiss your elegant lips,
And wipe your eyes for every tear that drips.
When your mind is full of strain,
I'll be there to seize the pain.
We'll stay immune to the world's offerings,
With devotion everlasting

When our skin has slackened
And our lungs have blackened,
And our body experiences frailty,
I'll love you all the more.
So sweep me to shore,
My future darling.
'Cause you're all that I'm living for.

The day shall come when we meet
And by all means, we will meet.
The anticipation of your arrival
Is necessary for my survival.

Oh, how gloomy it is to love someone who is oblivious to your existence.
We shall breathe in paradise.
One can only hope.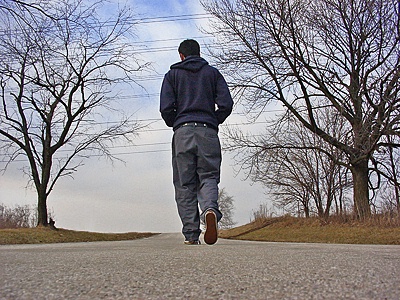 © Greg K, New Lenox, IL