Letter to Words
December 15, 2009
Words filter through the pinwheel of my mind.
Wincing and thrilled by the sharp edges of my criticism
that pokes and prods and pleads with them to morph into my ideas.

We are complimentary,
In the most belligerent of ways.
Sometimes we are lovers in old foreign films
who whisper sultry, mystical, syllables to one another.
Other times you are stubborn,
frustrated, breaths heavy with resistance.

You can build impenetrable fortresses
Of writers block that torture me and make
My insides coil with repulse and anxiety,
And the metallic flavor of uncertainty.

Oh you beautiful, selfish, mixture of letters,
Prostituting yourself out so you wont be lost in
The tangled, jumbled traps of my head,
Yet clogging and draining me at the same time.
-So you won't be lost, into the dictionary's obscurity;
Scratched out from lexicon, and the
common man's tongue.


Suddenly I will storm the gates
With authority and urgency
And compassion and hope.
In the most energized catharsis
You will curl and dance on
The paper before me, articulating
The warm melodies of my heart,
and we will shake hands and bid
each other farewell until our next
love story is to unfold.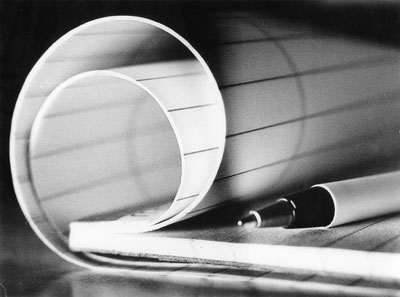 © Samantha M., Bethel, CT