Scatterbrain Generation
December 15, 2009
Staring at a 14' by 18' LCD screen,
I fashioned a ribbon from rare earth,
To produce spiderwebs from my interwebs,
And liking tags to invite friend request notes
With quivers in my right hand
And bows in my left.
But no arrows to show which direction to go.

Does this make sense? I don't even know.
Is this what I've become?
Working for the A,
With just a status update to show,
Drinking booze and smoking pot as initiation to adulthood
When the swing and the Charleston have been reduced
To fifth graders freaking,
Like hypocrites stumbling to contradict our contradictions,
Our movement is not peace or freedom, but addictions
to Technology
Its concrete.
And complete.
Defined by nothing.
Searching for a clever response
As if the whole world hinges upon it,
Bickering to turn on or off the flash and
Licking two way vanity mirrors
With untalented singers on the other side
Who are politically correct, rather than accepting and
Caught in Stockholm Syndrome to our lord and savior, Farmville:
Lazy, bloated, and overloaded.
Us children of no revolution, screaming,
"Get off of our blank canvas, John Lennon!"

So who will be the next phenomenon?
The mediocre smart a** in AP history class?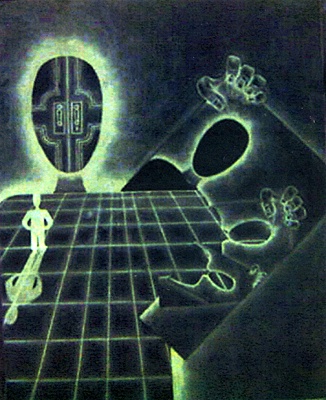 © Andrew P., Muleshoe , TX