Ivory Heart
December 18, 2009
In the matters of the heart, look Inside a lady and you'll always See the broken part. Refined and Intricate and hidden in a cage of Dense bone; osseous horizontal Bars.

Only she can ignite the smoldering Coal of passion and lust within The walls of such a Burdensome apparatus.

She looks at him with lust in her Eyes but its too late for her to Build up a wall defense, its like He made a spell and she's forced To ignite her heart, with its Vulnerability, inexperience and All. Just ruthlessly expose it all.

How can such a small heart weigh So much? It sends tremors through Her legs and arms while it pounds Rhythmically in her ears. She's Drawn, to his smile, his lopsided Grin, his emerald eyes and his Infectious laugh reminding her she Loves him again and again.

Tragically he hasn't the faintest Clue that he's released her Passion, Lust, intensity and Pride and now he holds something So powerful, It's still alive After all the times hope lied
And hurt didn't ever subside.
Now her heart, he adorns.

With or without his consent it's a Two way street, heavenly or hell Bent. She will deny that her love Has let loose on him because Frankly there's nothing she can Do.

He doesn't know it yet but he's Carrying her through a meadow, Letting her taste the sun, feeding Her craving, letting her run.
He's accompanying her through Every emotion she's never felt.

Through weak hollowing mazes, wild Euphoric crazes and late night Hallucination phases. It is the Two of them and she's transparent; She's got her dignity but it's Waning from love's shock waves, And there's nothing she can do.

So with all this responsibility Placed on him, he does what every Young man would do. He opens his Fingers too wide and lets her Heart slip right through.

He makes the first crack, gives Her, her first gut wrenching pain,
And it hurts enough to drive her Insane.

The proof of heartbreak has been Lain and embedded in a heart of Ivory. Why is something so Important, so fragile and small?
Well if it were durable and Tough.....
Love wouldn't hurt all.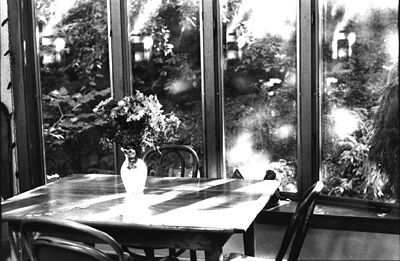 © Bree C. Marblehead, MA