Rivers
December 13, 2009
Meandering through life,
Kayaking through the challenges,
We are flowing.
Crashing over the rocks of sorrow.

Tidal abyss.
Never shallow.
We reach depths unknown,
Until emptiness remains.

I would rather tread the waves,
Than sink below.
I would rather float on the waves of life,
Than be seated on the empty current.

I want challenges.
Why take the easy route,
When there is nothing to gain?
I'd rather live life to the fullest,
Feeling the rivers pains.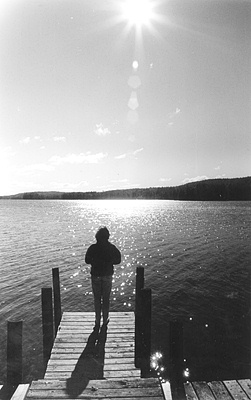 © Beth S., Marblehead, MA