My Greatest Gift
December 17, 2009
I sat next to my grandfather
Who was really more like my father.
I watched him softly breathing
but slowly fading away.
His skin was slightly clammy but warm
With my hand holding his,
I leaned towards his ear and whispered,
"Thank you for being there for me,
Its okay with me if you are ready to leave,
I will take care of her for you,
I promise we'll be okay…
I love you Tata."

I went to bed late for the fifth time that week.
I'd wait till the last possible minute
Just to make sure my family was okay.

I laid in bed I prayed myself to sleep,
asking God to help me find peace.
I wanted to know he'd be okay,
that the Lord would take him home.

I've had some interesting dreams before
But never one quite like this.
I saw the Lord walk through my door
And over to my grandfather's bed
To my surprise my grandfather looked great!
He was smiling in his Sunday best.
The Lord said in a warm and gentle tone,
"Hello Ansurio, are you ready to go?"
My Grandfather replied,
"yes but can you give me a second more?"
He looked around at the legacy he made
And then at my grandmother asleep on the couch
He kissed her on her forehead and said
"I'll save a place for you my Love"
The looked at the Lord and said, "okay"

My mother walked in and woke me up
She told me to go in the other room
He was gone.

I've had some interesting dreams before,
But never one quite like this.
I'll never forget it.
It was my greatest gift.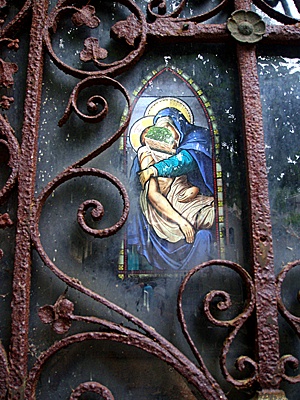 © Rebecca Y., Los Angeles, CA