New Lands
December 5, 2009
ages ago
worlds collided
bringing about
the seeds of war
death swift
as it may
brings terror
shrieking from afar
the dead buried
swiftly take
new tears
reborn again
to repeat
past lives anew
holy terror
shrieking from above
screaming lies
at pawns
upon a
lonely chess board
slowly creeping
out of sight
he gives way
to peace alas
turning his back
upon thy world
thy home
thee earth
never looking back
he silently
leaves us
upon stubborn lands
turmoil all around
is it the end?
someone speaks
"Where is you're god now?"
in times of need
where is he?
has he left us?
has he turned away?
away from this failed project?
we call humanity
he call's an experiment
an experiment gone bad
an experiment gone wrong
a failed test
one test to see
whether creating
humanity is a mistake
or is it?
has he left us to destroy?
or to complete and defeat
thy flaws?
to stop all wrongs,
become his perfect race
are we all dead?
alive?
or somewhere between?
betting upon a card game
scythe by our heads
waiting to take us
for the worst wrong
screaming silent screams
we go insane
we go numb
we go dead...
where do we go after death?
is it heaven?
is it hell?
is it nothingness?
are we reborn?
or are we just pawns replaced
somewhere, sometime
just pawns
in a long,
repeating,
unstoppable,
chess game.
the chess game we call...
humanity?
nay life!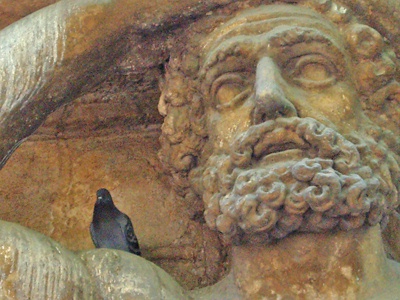 © Rebecca Y., Los Angeles, CA