The day "I love you" won't stop her
November 23, 2009
Disappointment flashes in their eyes
She'll never compare to the two that came before her.
Heartbroken she falls apart on the bathroom floor.
The glue no longer can hold broken pieces together.
All her life she's had one hope:
To be good enough.
But it's clear to her and everyone around her
She will never be there.

Looking in the mirror she stares
At two black eyes empty.
At a face covered in flaws
At a body riddled with problems
She turns up the music another notch
Blocking out every insult that flashes through her mind.

Say what you want about the girl
Her heart hasn't been broken enough
Speak up a little louder
Make sure she hears your words
Don't leave any part of her together
You might as well tear her down completely.

She'll tip the bottle back
Let the liquid stream down her throat
She'll pull the blade across her arm
She's too high and drunk to notice
She won't feel a thing

She has become immune
Numb to the outside world
She's killing herself inside
Caring about everything you do or say.

Her world is falling to pieces around her

See that smile on her face
It's as fake as you are
She knows a thing or two
About putting on a act

You continue to tear her apart
Unintentional of course
In your quest to be nice
And you won't notice what you did
Until the day her high takes her too far.
The day "I love you" won't stop her
You will notice your mistake
But it will be too late.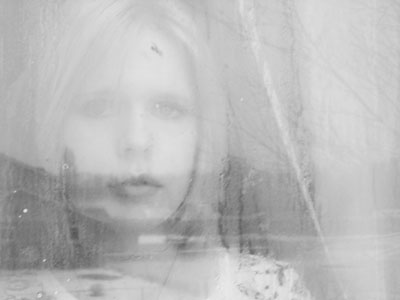 © Hannah S., Avondale, AZ