Destroy Me!
November 23, 2009
your purpose in life
seems to be my destruction,
like you enjoy my despair.
you see what everyone else does in me
but you can always see my pesky imperfections.
you never seem to want to give up,
never want to loose your dignity,
or whatever else you hold dear.
why don't you leave me alone,
why won't you leave me alone.
what have i ever done to you?
was i mean,
was i cruel?
unfair?
are you jealous,
or do i really disgust you as much as you say i do?
well, because of you i cringe at the mirror,
i avoid being me.
i'm low on self esteem,
my pride is crushed.
i'm no longer comfortable with my appearance,
not proud with who i am.
don't you realize what you are doing?
don't you care about others like you do yourself?
you destroy me.
you destroy me.
you destroy me.
and i want out.
i want you to stop,
want you to cut it out.
but what am i supposed to do?
you've made me believe all those thing you told me i was.
things like stupid, ugly, fat.
and i can't remember what is true,
too confused to see the truth before you started
your destruction.
so what am i?
am i really all you say i am?
am i all that bad?
i don't know.
i don't know.
i just don't know.
where do i turn?
where do i go?
who is really there for me?
who will help me see what is true?
i know you won't.
i know you will never care.
people say girls have it easy,
we don't suffer any true pain.
but they haven't had to live it,
have it settle on their shoulders.
they don't know,
i don't know,
then who really knows?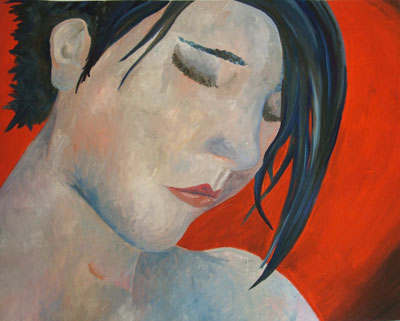 © Lindsay S., Billings, MT