Plastic
December 5, 2009
Sun up to sun down
In complete monkey fashion,
My human skin transforms to
A dense, painted face of human creation,
Lacking origins of Earth.

I plaster chalky powder
To a face so flawed, so moon-lit
That the sun-lit glow for sure will do
Wonders for my cheekbones.

And the cream upon my lips
Will entice enough to kiss
The lips of whom I desire,
For they surely will reciprocate.

I will draw upon black goo
To my lashes, aiming to heighten,
while looking alarmed in the process.

Take a razor to my skin to rid the fur
After I've thanked little mountains
For keeping me warm,
Although their revival is not anticipated.

And my eyes, surely too sunken,
Search for a larger view, that has me
Drawing ever so patiently
Opon the overlapping and under creases
Of my eyelids, carefully outlining my almond-shapes,
Finally seeing the world in a perfect, perceptive telescope,
Or so I think.

I am now ready to advertise,
Allowed to step outside
in this improved state.

~~~~~~~~~~~~~~~~~~~~~~~~~~~~~~

Upon sundown,
The cycle continues.
Erasing all of the day
In a smooth, white cloth.
Scrubbing away the dirt,
The goo, the black, the cream;

Mineral product building up
Just to be washed and wiped away
Leaving no remains of the face of plastic.

….And to be built again.

To continue tomorrow,
Smudge my breathing skin
Smothering with product of humans
Onto my moon-lit, pale, ugly pores,
Perpetuating and contemplating,
I give in.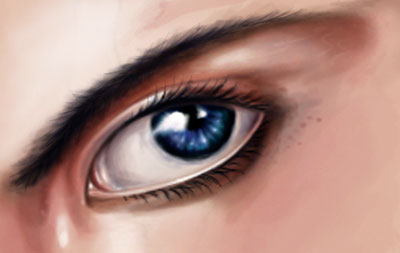 © Raul R., Monte Vista, CO