if i let the shadow of darkness protect me i will be saved or will i ?
December 8, 2009
my heart is an end less sea of hurt and deception.
and i fear that in the distance is a growing unknown
One that i have never known before one so powerfully that the effects radiating off
have caused the nothingness of my body to were off and a new awakening to begin
and at last where shall i go if the light fails me and i am left again this time more heartless than before
?
and with the wiriness setting upon my eyes and the forever growing fear
of the past comes creeping in i start to run away
back to my dark little corner
for if i walk into the light i will give everything and it will be
the only hope i have at being fixed
what if the light does not wish for everything what if it is overwhelmed by the abundances or the intensity of my gift
and what if it fades because i scared it or what if
i keep to myself and let it slip away and not take the risk of
rejection.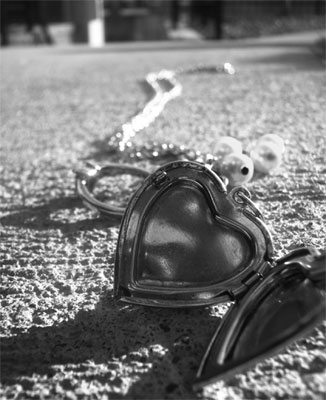 © Francesca Y., Robbinsdale, MN