Stone in Your Heart
November 29, 2009
That Stone lies on her finger,
Representing a Love not broken
That same stone found in the Ocean
That same stone began –

As dust – a piece – of a Missing Boulder
As sand that ran so easily through her Hands
But her love grew and grew
And in ten thousands of years,
That Stone – grew too
Hardened – molded – held in a hand-
In-hand – not dissolved by Saltwater Tears.

And – oh – how that Stone!
Was twisted by other's hands
Corrupted by other's minds
But held to the Light in a Darkened Night
And one can glimpse the purity it still retains
As the Bridegroom told His Bride,
"How I love you! My love shall ne'er Die!"

Her Stone, tried and true,
Wished to worship the Sky
When the night time Breeze were to keep it Alive.
And with this He must leave,
With this He must Part,
But remember me –
Keep my Stone in Your Heart.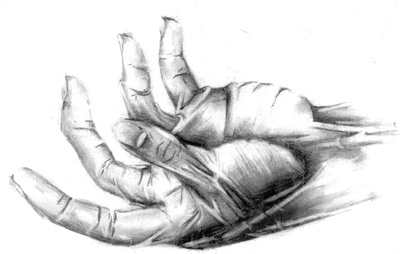 © Yisrawayl G., Philadelphia, PA