Bittersweet Life
November 28, 2009
Why is life such a bittersweet thing?
It has such a cryptic feel.
Like the movie where everyone dies.
They are revived and,
then being sentenced back to Hell.
There is NO happy ending!
There's twists and turns in the plot.
Why does life hurt in all the right ways?
All the rights feel wrong,
and vice versa.
It hurts so good.
This feels so bad.
Is it just me?
Am I the downer?
No, I'm just not charmed.
They just don't know
because they're not living
Such a bittersweet life.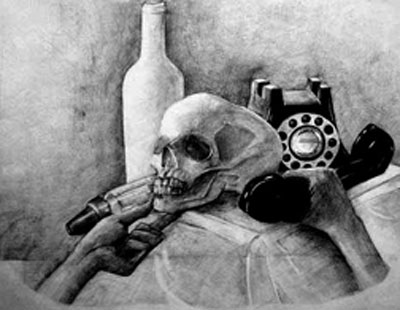 © Xiao H., Naperville, IL