D r e a m
November 21, 2009
I'm a girl with light brown hair and grey eyes.
Pale as bone, and empty of emotion.
With a fake smile on my face.
I lie.

Friends are simple.
Agree with them and talk and laugh, you're safe.
Disagree and you're out, no talk, no laughter.
I like the second to a higher degree.

Family is different...Difficult.
You have to keep up the act all the time,
No Slips.
You can be a brat as much as you want to, but in the end you just got to let go.

The kind of girl I am;
Plain and not-simple.
I wear layered shirts and take a picture with a goofy look.
And then I blast my music to a degree of brain and hearing damage.
Though I could care less.
My name has so many variations, its never spelled correctly.

My sixth sense...
I can see the future, and
I'm not lying.
I can sense your negativity and your hate;
Your love and compassion;
&& Your silly, carefree-ness that I
Envy.

I have worn down shoes.
And my hide-out is a broken-down house,
With faded, chipping, white paint.
Surrounded by a field of green that I lay down and
Daydream in.

Immature at times? yes.
Loving to a point of heartbreak? yes.
Forgiving? no.
Caring for your feelings? mostly.
You caring for me? not likely.
Loved? no.
Hated? no.
Caring about what you think? no.

I smile with a fake-ness no one sees.
And I make people laugh when I don't try.
I find humor when its bittersweet,
And I just don't care what you're talking about.

Poetry is beautiful when touching the heart.
Not just because it is read and highly popular.

Murder can be beautiful word if given a chance.
&& Life can look hideous if closely looked at.
No one gets out alive anyways,
So don't fret and pray for immortality.
Just leave when He lets you.

I don't cry,
I only write.
With an open-mind,
And no one listening,
I feel powerful in a way you can never be.

So enjoy your high life.
With your big house, new shoes and pose of friends to keep you company.
But I get to dream 24/7.

I dream of being a writer that is thought to reach the heart.
Just a little more than a lot psychotic,
And living in my hide-out thats never been repaired.
With thoughts and voices only in my head
And music playing at all hours,
Sleeping not a wink;
Insanity bringing the best of me.

At least I get to
Dream.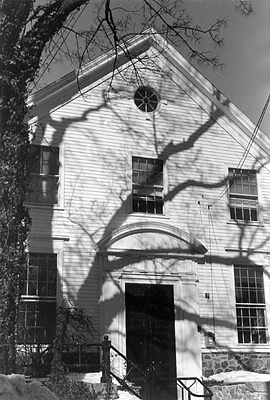 © Lena K., Marblehead, MA