Here Comes The Sun
November 18, 2009
A gun shot goes off.
Coming down harder and harder as the day goes on.
I don't know why it's taking so long.
I see the drops and feel the mist on my face.
All I want to do is win this race.
Faster and faster than ever before.
I just want to know for sure.
Can I win this?
Can I do this?
Do I really want to?
I sky is every other color, but blue.
The grass is a bloody brown.
Now I know I want the crown.
It takes all that I have left to keep up my pace.
This is no longer a chase.
The finish is in my view and I know what to do.
At the last second I kick it in and find you.
I see your face in the crowd of endless cheers.
You took away all of my fears.
Passing by like a speeding car
Step by step, it's not so far.
My legs feel like rubber.
I could be in trouble.
I close my eyes and see the end.
Down the hill and around the bend.
Spit leaves my mouth and the air fills my lungs.
I feel like a warrior, a mighty Hun.
Two steps away, one step away.
This is a game, I can no longer play.
Passed the runners and the cheers.
Passed the finish and my many fears.
I have won.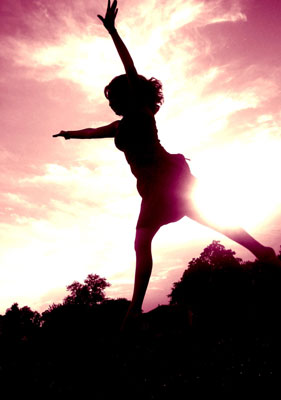 © Martha V., Morton Grove, IL