She was beautiful
November 17, 2009
She was beautiful


Not many women were able to admit her beauty
She had hair that you'd love
Hair you'd want but wouldn't look right on you


She had eyes the color of your dreams, if you dreamed of beautiful colors
Legs- long
Torso - awesome
Lips- voluptuous and soft

If I kissed her, I'd faint in her arms
Being gay or bi has nothing to do with knowing

She was beautiful

Wearing the clothes you only dream of wearing
And the shoes you wanted but couldn't afford

Carrying herself with pride and confidence but a certain shyness also
She wasn't sexy
Or cute, or too much

She was just enough
Enough for anyone, any gender, any age




She's that beautiful

It may be said one thousand times
And each time she would look a little more interesting

Like the girl who women saw themselves being.
She's from the place you always wanted to go, Living in that house you always wanted to live in

With the skin complexion and face you always pictured your kids having
Innocence
Beauty

She's so beautiful
Because she can look inside herself and work hard to get what she wants

She doesn't care what anyone thinks or her
She's like a rockstar, She's imperfect but she's an angel,
She talks so lovely. She can back up anything she says. Sometimes she talks just to hear herself speak and sometimes with meaning
deep emotion and passion for what she's saying.

She's smart
She's talented
She's appreciative and graceful.
She is... You.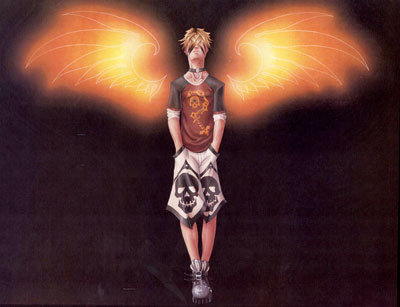 © Raul R., Monte Vista, CO