Troubles
November 13, 2009
But lately life's been a little short awesome
Envy the rappers flossin', Parole Officer keep Callin'
Not to mention me and my girl expecting a baby in Autumn
I ain't the father type, I AINT THE FATHER TYPE!
I CANT FATHER WHEN MY FATHER DIDNT EVEN FATHER RIGHT!
Sorry I lost my Cool for that instant
But the bastard left, AND I WAS JUST AN INFANT!
…And it's Ironic, cause I'm a bastard myself…
Strolling down memory lane feelin' bad for myself
All this reminiscing has to be bad for my health
But what's done has been done, and yea the damage was dealt
I feel..
You want to know how I feel?
Lucifer would kill just to know how I feel
Living life on a tight rope
Groped by a tight rope, i might choke
I'm goin' psycho because of this Cy-cle
I can't handle all this stress, not all at once man
I can get my life right Lord just give me one chance
Been livin' in the fast lane for a couple months and..
I want to stop but it's like my brakes Malfunctioned
I plan to provide better, get my family into safe quarters
Till then I'm on the grind like a skateboarder
They speak on god like he got an escape for us
When you got trouble like I got ain't no escape for it.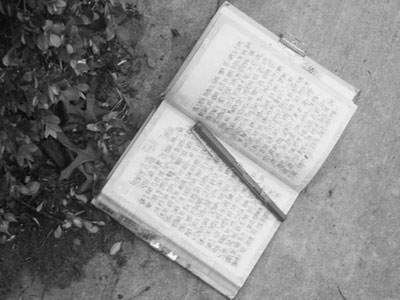 © Quinn B., Lubbock, TX