Absent
November 12, 2009
When you see your broken down reflection
In a cracked piece of glass,
Does the world seem as unfixable
As you seem so unmended?
In your own set of eyes,
You see your tears.
You see ghosts of past failures.
Of heroes who left you to face the world alone
Because they couldn't hold
Themselves up anymore.
From a young age,
We watch our heroes rise
As if from ashes in the earth.
We stretch our legs,
To match their footprints.
Stretch our arms up tall,
So we might match their shadow.
But we shouldn't have to hold
Thier heads up at night
When they are scared.
They are supposed to continue to carry us.
Not crumble and fall apart.
You used to stand so tall in my eyes.
Almost like your height knew no limits.
Despite the ugly first memories I had of you,
I found myself, at a young age,
Reaching and stretching
To match your steps and height.
What little kid doesn't want to grow up
To be just like their dear old dad?
But now when I look at you,
You're just as tall as me.
A little bit greyer,
But still the same grizzly face.
Not the tall giant I wanted to be when I got older,
Something different that I can't call by name.
I wonder what's supposed to have changed.
From what I see, it's all the same.
You're the same: Not here.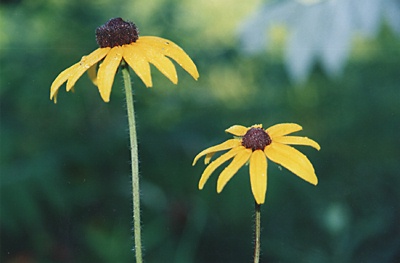 © Allison S., Eau Claire, WI