2 Good 2B True
November 12, 2009
I woke up in the middle of the night crying,
And at that same moment you called.
I didn't even hear the phone ringing,
Because at that moment I was appalled
At the fact that the dream wasn't true.
It felt so real so nice,
Even though it was just me and you.
You came to the door knocking,
Anxious just to see me.
I opened the door in night gown and stockings.
I wanted so much to flee,
From this god-like vision or dream-
But you saw my tear-streaked face,
And you wondered what it could mean.
You stayed there till my sobbing
Turned to sniffles, then to nothing
At all.
And I fell asleep I your arms.
Dreaming of what was too good to be true.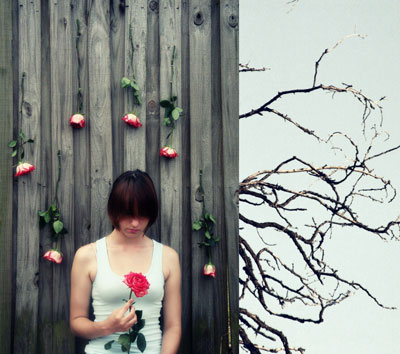 © Taylor S., Deltona, FL