What is Love?
November 11, 2009
Love is a rising sun on top of a sandy beach,
And its reflection in the shimmering sea,
It shines through my window and wakes me.

Love is freshly fallen dew on top of newly cut grass,
Like glitter in a field of green,
The dampness cools my feet.

Love is all the stars in the navy sky,
How mystically they lie.
Different sizes, shapes, and colors,
Yet they are all beautiful,
Each and every one.

Love is a blooming flower,
It makes changes gracefully,
Growing beautifully.
Petal by petal is grows,
Petal by petal it goes,
Even though its attractiveness may be gone,
It's still there, and always comes back.

Love is a newborn baby,
Crying out for its mother,
Defenseless against the world.

Love is a river that lies between two valleys,
Flowing with resource,
Flowing so pure,
Flowing to the shore.

Love is a drive,
Comes and goes,
Fast or slow,
Rough or smooth,
You may get lost,
Two lanes to choose.

Love is the sun in my window
Highlighting the sparkling dew.
All the stars in the sky.
A flower blooming for the first time.
Love is a newborn baby,
Special, and priceless.
A view of a river between two tall valleys,
Love is a long ride,
Along the countryside.

Hang on, to love and what you have,
Never let go or make bad choices,
Hearts will be broken along the road,
Girl and boys, come and go,
But, your true love will always stay.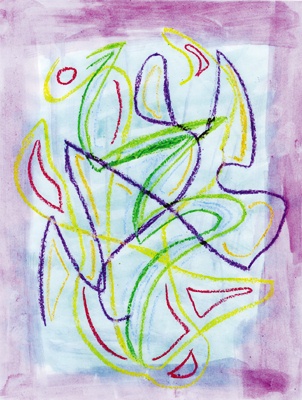 © Annie P., Milford, CT