The Abstract
November 10, 2009
The breath after the storm
Delicacy, a steady rhythm
Love, a melody of beating hearts
Panted breath and fleeting smiles.
I wanted to hold you.
Mesh two bodies into one,
Collide two spirits
Into that one binding force.
Gaze into your eyes,
The outlets of your soul.
Melt into your kisses,
The magic on my lips.
How we got here, I don't know.
Time lacks relevance,
Questions wander loosely.
Answers seem unnecessary.
I wanted your existence
To become one with mine
To become that passionate song
Threaded with the harmonies
That sang of virtue and fortune
That sang of our timeless story.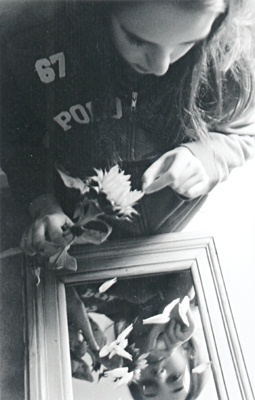 © Cerys W., Marblehead, MA