Fangs
November 8, 2009
I am bound tightly to the wooden chair,
And he laughs from across the room.
I can't see him
But I don't have to.
I know he's out to kill me,
And I know he'll win.
It's a losing fight,
And he'll go home with the trophy.

He's moving closer,
And I can sense his sinister presence.
He's still laughing,
And I wait patiently for the relief of Death.
I know it'll be over soon,
As long as I don't resist.
He's stopping,
The laughter is ceasing.

"You are not afraid."

"Neither are you." I reply defiantly.

"You'll die, you know that? You'll die, sweetie. My fangs will pierce your flesh, and you'll die."

"So kill me." I say indifferently.

There is a long pause,
And I know I have won.
He's sighing,
And he's coming closer.
But he'll lose,
This silent battle.
Because he needs my fear,
And I have none.


The vampire watches me closely,
He's waiting for a scream.

"I see you have found my secret."

"Are you afraid?" I ask.


"Yes."

"Good." I reply.

A smile stretches across my perfect porcelain skin,
And the ropes snap.
He's swearing and stumbling backwards,
And Predator has become Prey.
I am running with superhuman speed,
And he is confused.
I grab his neck and let my fangs elongate,
And I drink my fill.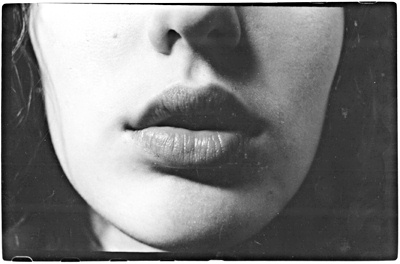 © Samantha A., Southbury, CT