The Side-By-Side Walk
November 8, 2009
Busy streets and loud corner.
Lost in a sea of individuality and creativity.
Walking along a sidewalk of pressure and watchful eyes.

Some lose their footing and slip into the crowd.
But few remain to withstand the searing criticism that is too strong.
To travel this sidewalk alone is an obstacle itself.
But where it leads to is the real challenge.
The remaining travel together and like water to the fire, extinguish the eyes that burned all the other creativity to ash, unrecognizable.

Together they arrived at the last day of a junior year.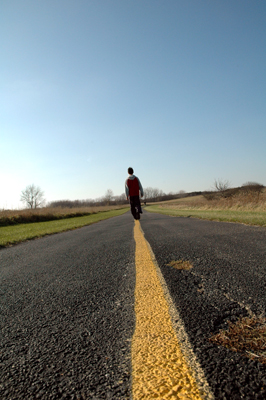 © Seita O., Palatine, IL