Old Worn Out Boots
October 29, 2009
Old Worn out Boots


My old favorite pair of boots
sits in the back of my closet,
collecting more and more dust by the minute.
Haven't been worn in a long time,
they just sit there and watch the others
leave one by one.
When I first got these boots,
they were the only pair of shoes
that I wanted to wear.
I even wanted to wear them to bed.
Now they sit there,
all alone, with no one around.
Every now and then,
I pull them out just to look at them,
but never have the urge to put them on.
When I first bought them,
they were a nice dark brown color
made of leather
with tiny designs of sequins on the side.
Now they're all faded,
almost all of the sequins
have come off.
Sometimes I think about throwing them away,
But I can never bring myself to do it.
There have been many fun memories in those boots
That I would never change for anything.
Like the time I first wore them to school,
And everybody loved them,
Or the time I wore them to the carnival,
And I walked around like a model on a runway.
My old favorite pair of boots
That sits in the back of my closet,
maybe one day
will stop collecting dust,
And collect more memories
out in the world.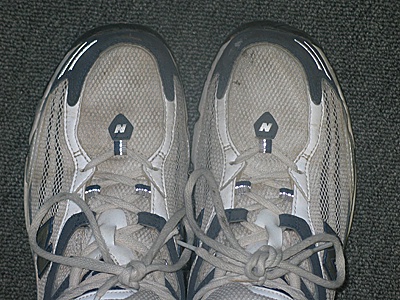 © Brian P., Phoenix, AZ