Lonely Leaf
October 27, 2009
A single, lonely leaf
hangs percariously
abouve the dry earth.
The slightest movement,
slightest shift of the wind,
will knock it down
to the ground.
As the wind blows,
the dry leaf falls,
falls down onto the ground.
The last leaf on the tree is
gone.
This signals the end of fall,
the beginning of winter,
the beginning of the end.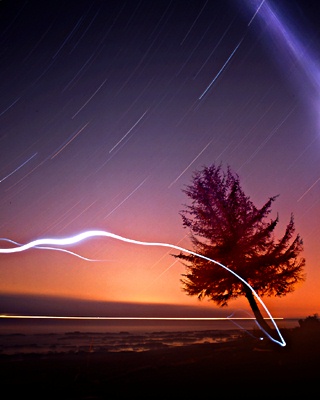 © Joey M., Spokane, WA