Drink Your Life Away
October 20, 2009
Hot tears stain your blouse,
A hard day's final straw.
You look like someone crumpled you up,
Your eyes are red and raw.
"Step away from the cabinet dear,"
Your sweet tone at its worst.
The words wouldn't have come out so clear if you hadn't already rehearsed.
"Just one more drink," you smile,
As if I didn't already know.
Didn't you say the same thing,
Just five minutes ago?
Out of respect to you I obey,
Stepping out of your path.
Your feet shuffle so quickly,
Soon you will show your wrath.
Before long you'll come in late,
Just like every night.
The back porch stained with the poison,
You seem to drink to spite.
You'll yell and argue over something I didn't even do.
Cursing about everything,
This is nothing new.
If only you knew the pain it causes to see you sway to the bottle.
I fear that one day, you'll do it clutching the throttle.
So go ahead and go out back,
Your face still ashen grey.
Just remember how much it hurts to see you drink your life away.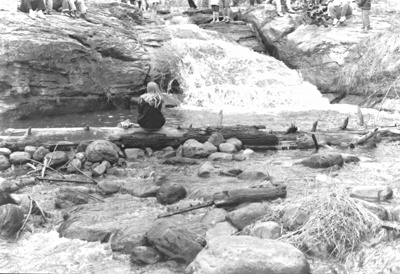 © Andrea E., Phoenix, AZ