Your Very Own Rag Doll
October 18, 2009
Twist my arms in whichever way you please.
Sew my lips shut so I can cease.
Break my legs and burn them.
If you want burn my dress from the hem.
Rip me apart and laugh.
Do so until I'm torn in half.
Yank the smile from my face.
Tear off every bit of my clothing's lace.
Use my body to make a bon fire.
Use my heart to cover your story of being a liar.
Cut off my air until I turn dark blue.
Then you place me back to together with glue.
What else can I say?
Nail me to the wall in the day.
Burn the wall down at night.
If I'm still there, rip me apart with all your might.
Cut me to shreds.
Use a knife to harvest that bright red.
Use your hands to rip my dignity away.
Scream at me just so I can rot away.
Feed me to your pets.
You will throw me in the garbage, I bet.
Beneath all of the shredding,
Underneath all of the cutting,
I'm still breathing.
My mashed and crushed heart is still beating.
I can still move my arms and legs.
I'm unbreakable as a piece of rag.
I'm your very own rag doll.
I'm still here in the cold.
I'm in flames in the summer.
I'm buried by leaves like any other.
Like any other rag doll, I'm alive.
I will always be here...as long as YOU live.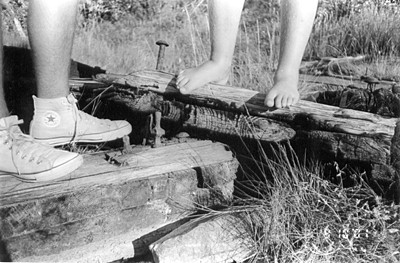 © Sarah R., Marblehead, MA