Will You Ever Really Know?
October 18, 2009
My memories bring tears,
And my smiles bring fears
Of more tears.

A hole in my heart;
A slideshow in my head.

I won't let them go,
It seems too hard;
The pain almost unbearable.

But I know,
And you know.
That I have to;
That you have to.

Our friendships seemed like they would last forever,
Like they should last forever.
But as my heart breaks,
I realize this could never be.
Our friendships were great,
But they were destined to end.
I have to accept this,
And try to move on.

As much as it pains me,
I know that dwelling,
Will hurt more.

So I sob into the dark, still night,
And erase your number from my phone;
Erase your messages from my voicemail;
Erase your texts from my inbox;
Try to erase your memories from my head;
Your friendship from my heart;
And I try to erase the pain from my being.

"I'll miss you," I whisper into the still, silent night,
Wondering all the while,
If you'll ever really know.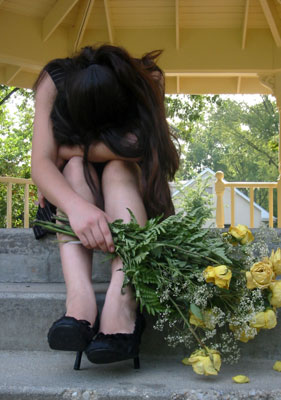 © Martha V., Morton Grove, IL