Please Be My Friend
October 11, 2009
you walk past her,
in the hallways.
hair uncombed,
shoes untied,
face dirty,
the usual,
you'd say
but you recognized
something's different,
today.
a huge purple bruise
on the side of her neck
and a scar on her lower lip
catches your eye,
you shrug,
trying not to be one of those
people who walks off
when they see her,
a smell lifts into your nostrils
that makes you want to gag,
when you turn around
you see her,
a gentle smile
shows on her dirty face,
"you dropped this"
she said
you managed to smile
and say thanks,
and as you split apart from her
that smile that once brighten
her face
fades away...
and you hear her say,
"please can you be my friend?"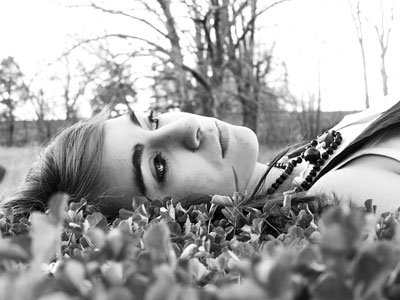 © Jasmine R., Bourbon, MI