I Believe
September 30, 2009
I believe that everyone sees everything differently.

I am a tree with leaves of green but dead branches rarely fall to the ground.

I see the light in a night of darkness.

I am the cherry blossom in a grove of evergreens.

I am the black swan flying over a painted white world.

I dream of the warm winds pushing me ahead.

I land in a lake with water like a rainbow of emotion.

I am the only person who can enter this forbidden land.

I believe life is an illusion.

Sometimes I dream of reality.

I am autumn and you are winter.

I am alone in a world of nothing.

Sometimes humanity is a vampire, feeding on all creativity.

I am the sun to every other boring cloud.

I am the lost pin and you a child.

Sometimes blood flows like a river of joy.

I love it while you cry, Tears, Tears.

I run from giant rain of guilt, giggling along the way.

Sometimes I find a boat.

Sometimes I drown in sorrows of another.

My wings take me to heaven, and I alone am allowed to go.

I see skies of white and fields of flowers.

I don't control my wings, they control me.

I drop a flood on the earth and all people, buildings and pain float away.

Red, white and blue. No, Green blue and white.

I don't believe a blood red sunset means a good day.

I believe in rain from heaven washing sorrows away.

I believe a rainbow is the sigh of sorrow gone.

I believe if we all wish hard the world will be gone.

I believe in believing.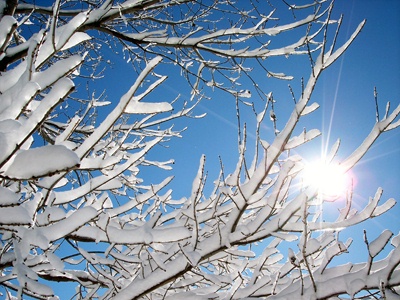 © Barbara S., Hoffman Estates, IL