Forbidden
September 30, 2009
Forbidden to love
Forbidden to care
Trying to live as if you weren't there.
Forbidden to forget
Forbidden to forgive
Trying to move on with-out you here.
Forbidden to be together
Forbidden from forever
Trying to pretend you never cared.
Forbidden from each other
Forbidden from one another
Trying to move on from you before I smother.
Frobidden to love
Forbidden to care
Trying to pretend I never loved you.
Forbidden to admit
Forbidden to believe
Trying to pretend what we had was never real.
I love you
But I'm forbidden to see you.
So I was wondering
Would you say you love me too?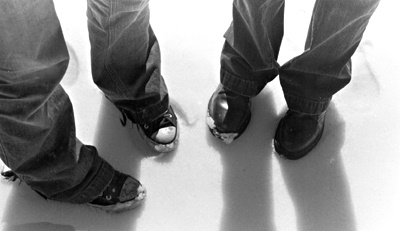 © Elana N., Marblehead, MA