Agonizing Past Reality
October 3, 2009
He calls,
we talk about the past.
It kills me,
hearing him so hurt.
Knowing,
it's all my fault.
In love,
with our old memories.
It was cruel,
how i hurt him.
After promising,
to never do so.
I miss the past,
as i think about how we were.
In love with,
someone else as well.
Who pushes me,
knowing i can do it.
Seen this new love cry.
Regret what I did,
to hurt,
my old love.
If I would have
never hurt him,
I wouldn't be,
where I am now
I'll never forget,
The pain I've caused.
The more I think about it
My chest,
starts to hurt.
I'm breaking!
I stop breathing.
The pain,
is encruciatingly deep.
My head,
starts to throb.
I can almost hear,
The silence.
It hurts.
I jsut have to get away,
from everything.
I walk out into,
the pouring rain.
It's cold,
and as the first
freezing drops hit me,
I gasp.
As the realization
of my life
overwhelms me.
I begin to cry......
and hyperventilate.
I run,
until i cant run any farther
from my problems.
I drop to my knees,
Sobbing.
Freezing and cant breathe.
My crying has ceased.
As I fall bac,
laying gently on the hard ground.
Silent Sadness,
washes over me.
I start to drift,
into a paralyed state of mind.
Haven't moved in hours,
Time feels as if it standing still.
I listen to the rain
crash around me.
My entire body,
nothing but aching.
My chest feels
like a stone is
beating down on it hard.
I'm feeling numb
dark and very cold.
I'm not sure,
if I'm dead or alive.
Clothes are sticking to me,
wet from the puring rain,
Almost at a stop.
Head hurts.
Agony sweeps in.
It's very quiet.
Just want to lay here in the rain,
than go back to the reality.
My reality hurts.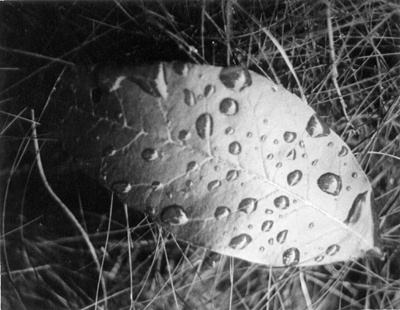 © Amanda F., Orangeburg, NY