Things I didn't Know
September 20, 2009
You are gone now
and your old house has no more sound.
I feel empty here, without you here by my side.
I feel guilty, because you died alone.
I wasn't there
in your time of need and despair.
This can't be real;
I don't want to believe that it's true.

I miss you more everyday
before you left I wanted to say:
luv ya, miss ya, would neva diss ya
like we did every day.
You were more than my friend.
You were like my family.

No matter how loud I yell
or how hard I cry,
or even how much I destroy
Nothing will ever alter the fact that your dead.
I tried hatred--but it wasn't enough.
I tried emotionlessness--it never helped either.
I tried everything but nothing could stop the throbbing pain.

I am sorry Lily,
I did love you, you were my sister
from another mister.
All the words I said the night before
I am so sorry,
I was so stubborn and naïve.
To the fact that when you walked out the door
you might never come back
and you didn't; you left me alone;

I didn't know you would walk home alone.
I didn't know that sick men were waiting for a young girl to wander by.
I didn't know they would beat you till you couldn't scream.
I didn't know they harshly would take your innocence.
I didn't know they would pass you around like a toy to play with.
I didn't know that after they were done with you they would leave you in the street.

I didn't know that I would be one that would be literly arrested for your demise
I didn't know I wouldn't be able stop crying at your funeral.
I didn't know I wouldn't be able to cry myself to sleep after weeks.
I didn't know how much you were apart of my life.
Of all these things I didn't know I hate that I didn't know why you had to die at 14.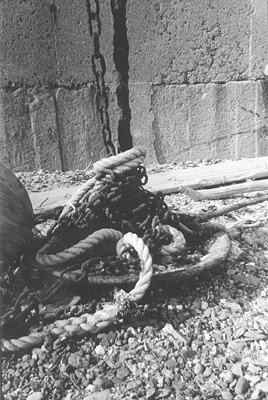 © Sarah S., Marblehead, MA