Bettering My Self-Esteem
September 20, 2009
You're there
I'm here
You're me
I'm you
I'm walking in your shoes.
You're standing in my spot.
My god, you have got
to be kidding me
because I see
a beautiful girl
lost in a world
of her very own
lost, on her own
in need of help
in need of love
in need of kindess
and strength from above
but she may not believe
and may not want me
she may not be pleased
but she can sing
she's got a broken wing
but she can still fly
and she could be mine
or his or hers or theirs
'cause she is not her own.
she's a product of someone else's imagination,
she's craving, she's waiting, she's saving
her words and her tears
and all her little fears
for the day when they're needed
and the day that they're wanted
she'll set them free
and they'll let her be
and she won't be happy
just satisfied
but oh my
God, she's a beautiful girl
and she deserves the world
And she's knows she does,
She has strength from above
An even though she doesn't believe,
And she doesn't belong to me,
And she is not her own,
And she is on her own,
And she stands alone,
She is amazing,
Even though she doesn't realize it.
You're there,
I'm here,
You're me,
I'm you.
I'm in your shoes.
On the outside looking in.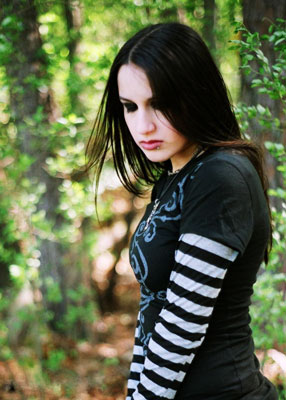 © Rebecca B., Marietta, GA