Nothing Left
September 13, 2009
I have never known such pain before I met you.
This is a fact, you know this is true.
I was cut through my heart, your knife sliding in with such ease.
It makes me feel sick just like a disease.
I look at you with such pain filled eyes.
Was any of it real or was it all just a lie?
The tears sting as they fall down my cheek.
My chest gets so tight, why can't I breathe?
I just wish I knew what you were thinking,
And how you could throw away my love so easily.
For that is exactly what you did.
And this is the hurt which you did give
I gave myself to you body, mind, and soul.
I proclaimed my love, it was no secret, you know.
But you were never satisfied.
You wanted her then, not me.
But when were you going to tell me this, she was my best friend, don't you see?
I wouldn't let this happen, not to me.
Sometimes I wake up and wish it was a dream
I always said I wouldn't be so stupid but I never knew love till you.
Throughout all the darkness only you shone true.
Love is unstoppable, it caught me from below
The power it holds, the joy it brings, the sorrow in tow.
Now, I haven't heard from you in what seems like forever and I try to move on.
Though this pain that I feel will never be gone.
I wonder every day if you feel any pain.
Or if you moved on without a thought just the same.
See, it's that thought that kills me, the pain is so great.
There's no starting over I can't clear the slate.
Maybe you have someone else and you think of me not.
You've left me alone, you've left me to rot.
Is it hate that you feel? Or maybe you hurt.
I only know this, it is for you that I thirst.
After all you've done, the betrayal, the lies.
I still wake everyday wishing that I could look into your eyes.
They drown me like the ocean of which I have fear.
There used to be no fear so long as you were near.
Now every glance of you I catch is like a ghost.
I feel nothing from you yet it is for you I feel the most.
Can you see? Don't you know that it's true?
The only one I really care for or want is you.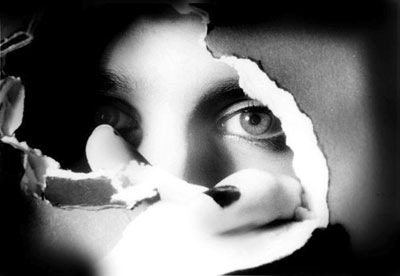 © Tabatha B., Peoria, IL